Sometimes the postal address you're entering into the search bar is different from the parcel address of the property.  This can result in the system creating a project for the wrong property.
If you created a project from the wrong address please contact us and we may be able to issue you a search credit.
Use The Auto-Suggest List To Ensure You Always Have The Right Property Address
You can prevent search mistakes from happening by clicking on the correct property in the auto-suggest list.  This list appears immediately beneath the search bar as you type an address.
For example, a strip mall can have multiple postal addresses but only one Parcel Address.  Our Auto Suggest feature helps you quickly identify and select the correct parcel address as you type so you can be assured you are creating a project for the correct property.
Here's how it works:

As you enter the address into the search box the system begins to recognize it and it gives you parcel address suggestions.

If you see your correct address on the list (don't click Search), click the address on the list and it will automatically search and show you the property image.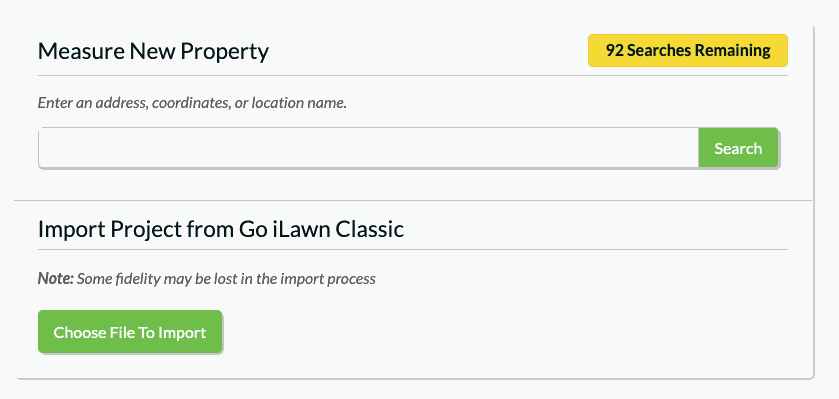 What If I Don't See Any Auto-Search Suggestions For The Property?
If there are no auto suggestions, You can enter the latitude and longitude of the property into the search bar and the system will find the associated parcel address. Fortunately, both Bing and Google offer the ability to find the latitude and longitude of business addresses.  (We find Bing to be the faster, easier choice for finding lat/long property info.) Here are instructions for using both:
Use Bing To Find Lat/Long Of An Address:
Go to www.bing.com/maps
Enter your address or find your location.
Right Click the MAP and see the Lat/Long at the bottom of the list.
Copy that and enter it into our search box, no zip required.
To Use Google Maps:
Go to www.google.com/maps
Enter your address or pan the map to find your property.
RIGHT CLICK ON THE SPOT YOU WANT, Choose from the menu: "What's Here? "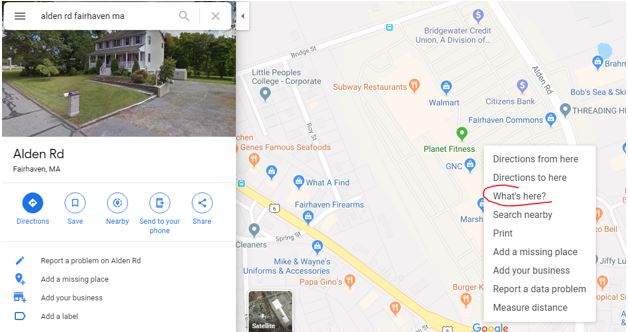 The Address and COORDINATES DROP TO THE BOTTOM OF THE PAGE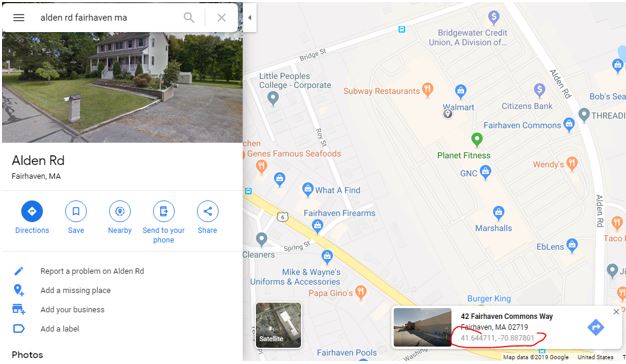 CLICK ON THE COORDINATES AT THE BOTTOM OF THE PAGE

THEY POP UP TO THE TOP LEFT BOX

HIGHLIGHT IT, COPY IT, PASTE IT INTO THE OUR SEARCH BOX


PASTE THE LAT/LONG INTO OUR SEARCH BOX AND CLICK SEARCH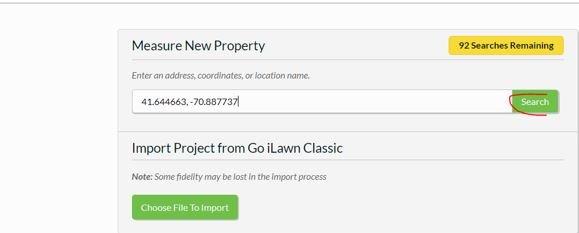 The map image appears in a couple of seconds and measuring can begin.
---
Mistakes Can Happen.  We'll help make it right.
If you made a mistake and created a project for the wrong property please contact us. If you have any questions or need assistance we're always happy to help!